Are you seeking a wheelchair cushion that offers comfort, support, and skin protection? Look no further. In this ROHO Mosaic Cushion review, we delve into the features, pros, and cons of one of the top products from ROHO, a renowned manufacturer of wheelchair cushions. This cushion is budget-friendly and offers the company's trademark air flotation technology. Let's explore why the Mosaic might be the best choice for those with full or partial sensation in the seating area.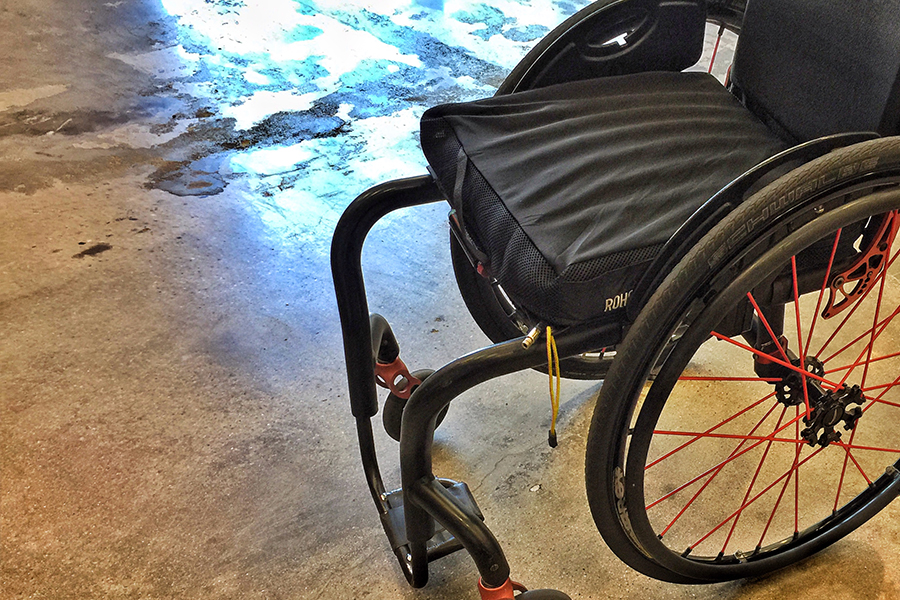 The Mosaic is best for those with full or partial sensation in the seating area. It is designed for comfort and support and provides skin protection for those at minimal risk of developing ulcers and shearing. The support offered by this cushion is ideal for those with a good balance while using their mobile device.
About the ROHO Mosaic Cushion
The MOSAIC cushion provides the benefits of interconnected large air cells that allow you to sink comfortably into the cushion. It is easy to inflate, a lightweight cushion that protects your skin and soft tissues, giving you stability and great positioning.
Features of the ROHO Mosaic Cushion
Distributes weight evenly across the cushion. Adjusts to an individual's shape, weight, and position. Has a durable polyvinyl shell and easy clean cover. It weighs less than 1 pound and is easy to handle and carry. Provides basic skin/soft tissue protection, support, and 2.75 inches total cushion height. Available in three sizes and supports weights up to 250 pounds, and a 12-month limited warranty.
Inflatable Cushions
Being a ROHO cushion, its flexible air-filled compartments are adjustable to the individual user's desired firmness level for maximum comfort. This lightweight item is easily transferred between devices and travels well for optimal convenience. The polyvinyl shell is durable, but it should need repair, and it can be easily fixed using the repair kit included with the purchase. 
About the ROHO Brand
ROHO was founded by electrical engineer and inventor Robert H. Graebe 1973 in Norway. It has since become the global leader in customized seating and support surface solutions for medical applications, helping people in more than 65 countries worldwide.
Pros and Cons of the ROHO Mosaic Cushion
The ROHO Mosiac Cushion might be the best cushion for those with partial or full sensation and fair to good seated balance. Though not the most heavy-duty protector available from ROHO.The ROHO Mosaic Cushion is a basic high-quality, well-constructed item that comes at an unbeatable price.
Pros
Your insurance provider can cover most or all of the cost
Outstanding protection for skin
Customizable inflation for individually contoured support
Cons
Some ROHO cushions can be expensive.
It will help if you inflate every other day.
I might slip off the chair.
How do I Choose The Right Pressure Sore Cushion?
If you have a pressure sore, use the cushion to stay seated for 16 hours. But your body must be allowed some movement between those periods spent sitting in one spot!
Conclusion
In conclusion, the ROHO Mosaic Cushion stands out for its quality, affordability, and potential for insurance coverage. It offers outstanding skin protection and customizable inflation for individually contoured support. Despite some minor drawbacks, such as the need for frequent inflation and the potential for slipping off the chair, the benefits far outweigh the cons. If you're seeking an affordable, high-quality cushion for your wheelchair, the ROHO Mosaic Cushion is a choice you won't regret.