Living with arthritis can be a difficult condition, especially when it comes to making aging-related decisions like where to live. Many seniors with arthritis struggle with mobility issues and chronic joint pain, so finding the right environment – one that caters to their specific needs and offers plenty of help from day-to-day tasks – is essential for living comfortably.
While there's no one "right" location for everyone suffering from arthritis, we have compiled a list of the best places to live for those dealing with this chronic illness, so you can make an educated decision about finding your ideal home. Read on for our guide on the Best Places To Live For Arthritis.
What types of climates are best for arthritis sufferers?
As a senior who suffers from arthritis, you know firsthand the daily challenge and pain that this condition can create. On top of coping with these struggles and learning to manage your pain, you may have also started thinking about ways to improve your quality of life.
One such way is by considering different climates when selecting where to live or vacation, as certain weather types may be better for those enduring chronic joint inflammation than others. In this blog post, we will discuss the various climate choices available and what types of climates are best suited for easing the burden of arthritis symptoms.
What other factors should I consider?
Staying in tune with the best states to live may be especially important if you're dealing with arthritis. Factors such as climate can make a huge difference, so it pays to really consider all elements before making any long-distance moves!
Other than shifting towards a warmer climate, these are other elements to consider:
1. Cost Of Healthcare And Access
Finding the best places to live and receive quality healthcare for arthritis is a challenging and timely journey. Cost of healthcare and access to comprehensive care are two essential factors to consider when exploring locations. Knowing that some areas are known for their affordability and access to world-class health services can save you time and money in the long run. With research being paramount, discovering the best areas to live with arthritis pain-free can be an achievable goal that takes into account your budget, location, arthritic support and overall quality of life.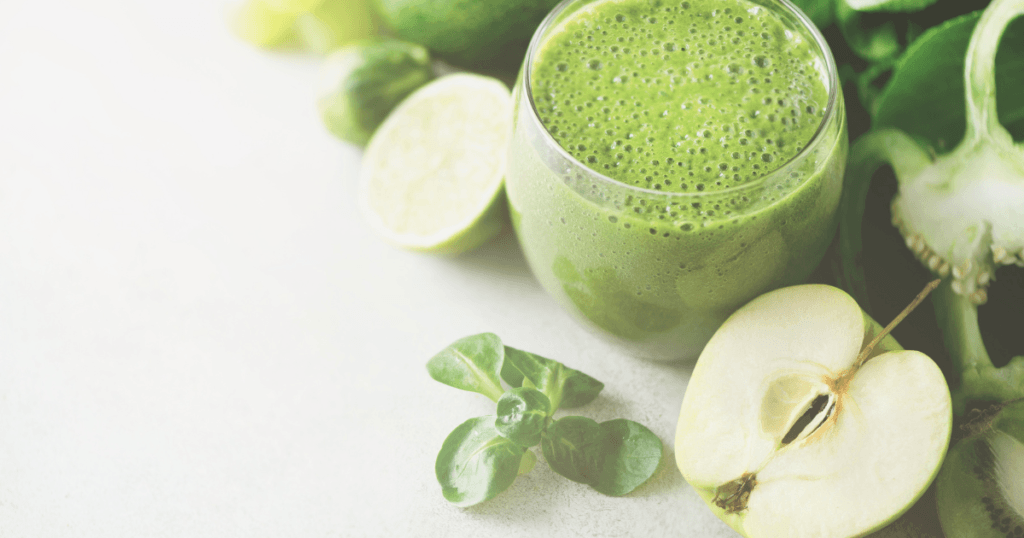 2. Quality Of Healthcare
Living with Arthritis can be difficult to manage, making quality healthcare essential. When looking for the Best Places to Live For Arthritis, investing in quality healthcare is a must. Every local area has different healthcare plans and patient programs which cater to those with the condition, so it's important to research the particulars. Look up reviews or ask friends and family who already have knowledge of the situation. Knowing what resources are available will overall improve your quality of life when living with Arthritis.
3. Number Of Rheumatologists
If you're living with arthritis, there are many factors to consider when evaluating the Best Places To Live For Arthritis. One important factor is the number of rheumatologists in the area. Good access to rheumatology doctors will ensure timely diagnoses and treatment. These practitioners also specialize in pain management, which can be essential for those living with arthritis and trying to maintain everyday activities without excess discomfort. When exploring your options for a place to call home, make sure the location has ample access to qualified healthcare professionals who have experience treating arthritis.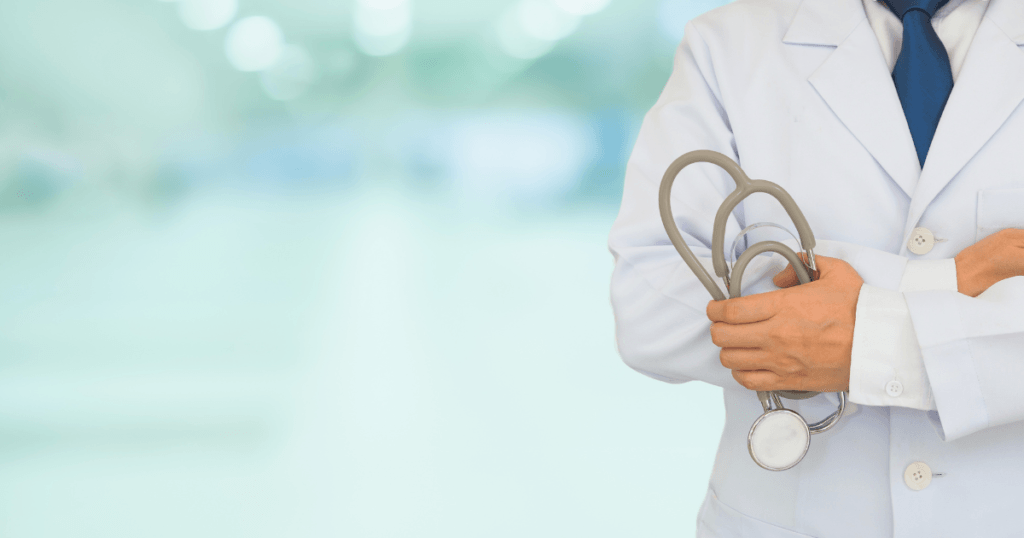 4. Opportunities For Activity Year-Round
If you are looking for the Best Places To Live For Arthritis, a place with year-round outdoor activity options could be just what you need. Arthritis sufferers often find it difficult to exercise and take part in physical activities. To help manage their condition, they may need to have easy access to sun-filled days and mild temperatures.
With these kind of climates, they will have more opportunities to keep active while enjoying fresh air and peace of mind. From biking on summer trails to snowboarding in winter, there is something to do year-round that can help bring relief from arthritic pain. California's Central Valley and the rocky mountain area of Colorado both offer an abundance of outdoor recreation possibilities – no matter what time of year it is.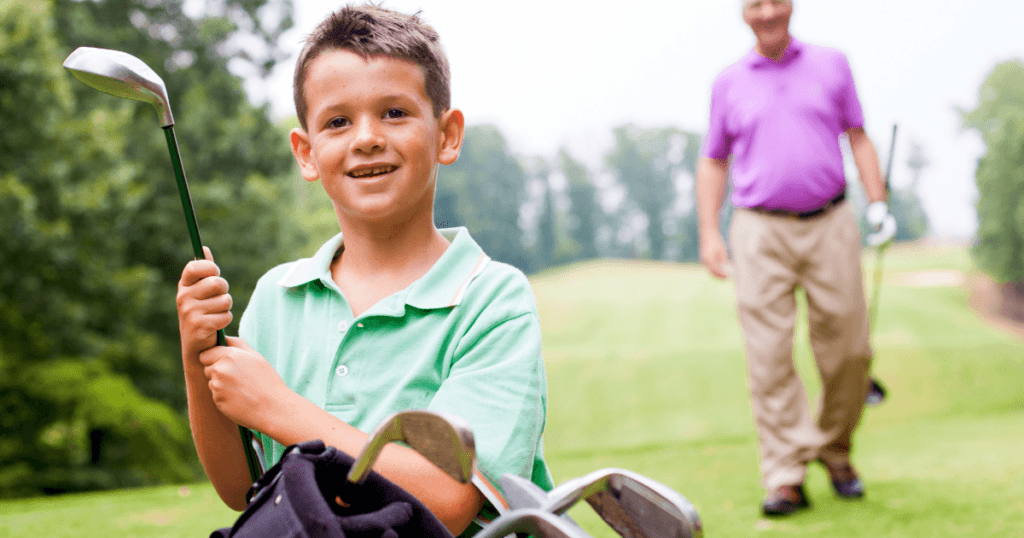 5. Cost Of Living overall
If you're looking for the Best Places To Live For Arthritis in the United States, cost of living is an important factor to consider. This can make a big difference for those struggling financially due to medical bills and expenses related to their condition. Many people find that living in suburbs can be beneficial, as they may offer more affordable housing and access to quality medical care than larger cities at a fraction of the cost.
At the same time, rural areas may provide a slower pace of life and outdoor activities that are great distractions from arthritis pain without having to sacrifice too much on necessary amenities. The perfect location for everyone will vary based on individual needs and circumstances, but researching your options carefully is sure to maximize the benefits that lower cost of living locations have to offer.
So what are the best places to live with arthritis? Lets Take a Look
1. Phoenix, Arizona
After researching the Best Places To Live For Arthritis, Phoenix, Arizona immediately jumped out. With 300+ days of sunshine each year and temperatures averaging highs reaching 70-80 degrees in January, it provides the ideal weather conditions for arthritis sufferers, preventing joint pain from drastic temperature changes. Another huge benefit of living in this area is the access to a wealth of outdoor activity. The Grand Canyon is a two hour drive away, plus there's biking, hiking, swimming, golf and other activities that are friendly on joints. Best of all? You can look forward to sunny days just about any month you choose!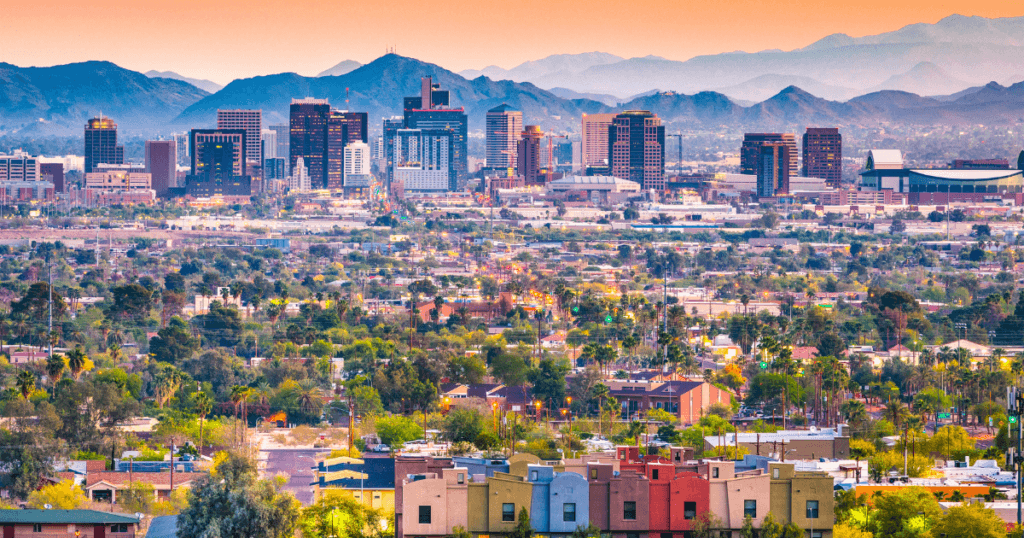 2. Tucson, Arizona
Tucson, Arizona is one of the Best Places To Live For Arthritis. With a low rainfall and mild winters, you're able to enjoy the sunny weather year-round without having to worry about a sudden change in climate that could affect your condition. Aside from the temperate climate, Tucson also offers plenty of activities for those with arthritis to stay active and healthy.
There are miles upon miles of open trails where you can bike or hike while taking in breathtaking views. Hot springs offer relief from the daily aches and pains associated with arthritis, as well as plenty of other hot springs destinations like spas and water parks. With everything Tucson has to offer, it's no surprise why so many people with arthritis choose this lively city as their home.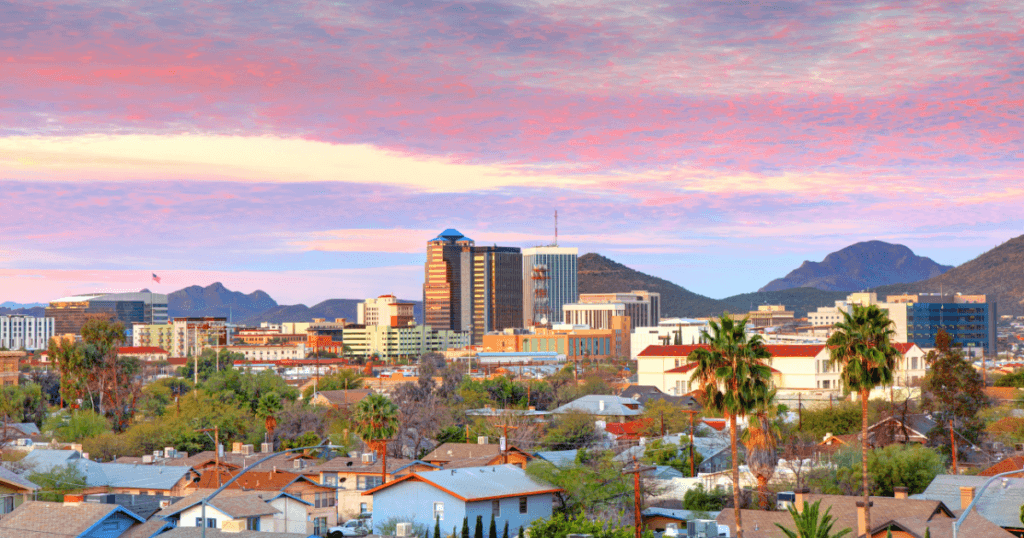 3. Albuquerque, New Mexico
If you're looking for the Best Places To Live For Arthritis, consider Albuquerque, New Mexico! Not only does it have a fantastic year-round climate with higher than average low humidity levels, which helps prevent further joint damage; but its temperate climate and dry air contribute to lower incidents of joint inflammation.
The sunny weather and mild temperatures make exercising outdoors much more pleasant and comfortable, contributing positively towards managing rheumatic pain. Add to that a wonderful vibrant culture with loads of activities and it's easy to see why Albuquerque is an ideal spot to living your life healthily while managing arthritis.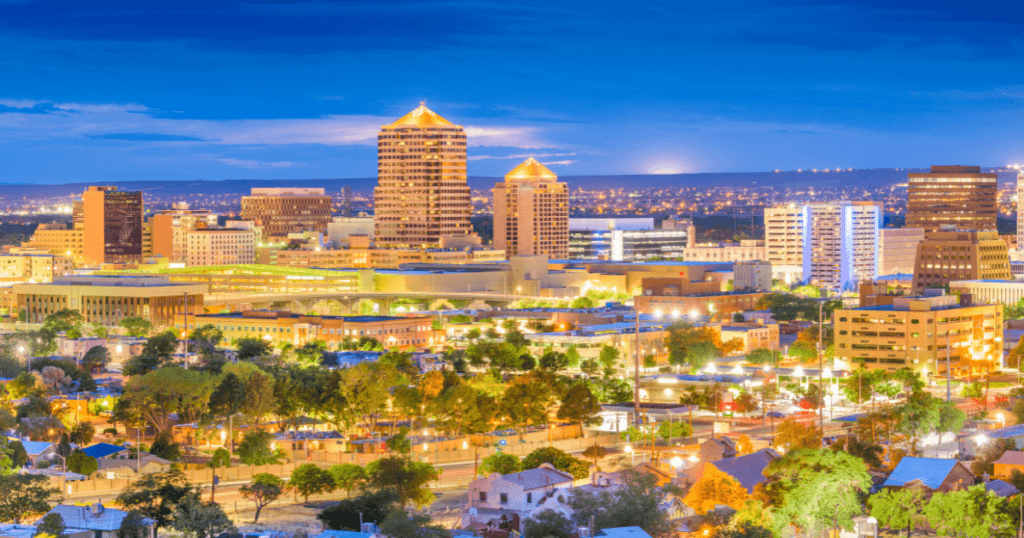 4. Taos, New Mexico
If you're looking for the Best Places To Live For Arthritis, Taos in New Mexico definitely deserve a spot on your list. With their warm dry climate and abundant outdoor activities, both cities provide a perfect setting for those who suffer from arthritis pain. Parks and trails are plentiful in both cities, offering scenic views that ease the mind while providing gentle exercise.
The medical resources in Albuquerque and Taos rival any other city in the nation, helping many arthritis sufferers find relief from managing symptoms. Both cities offer plenty of cultural activities as well, ensuring there's never a dull moment when living arthritis-free in Albuquerque or Taos!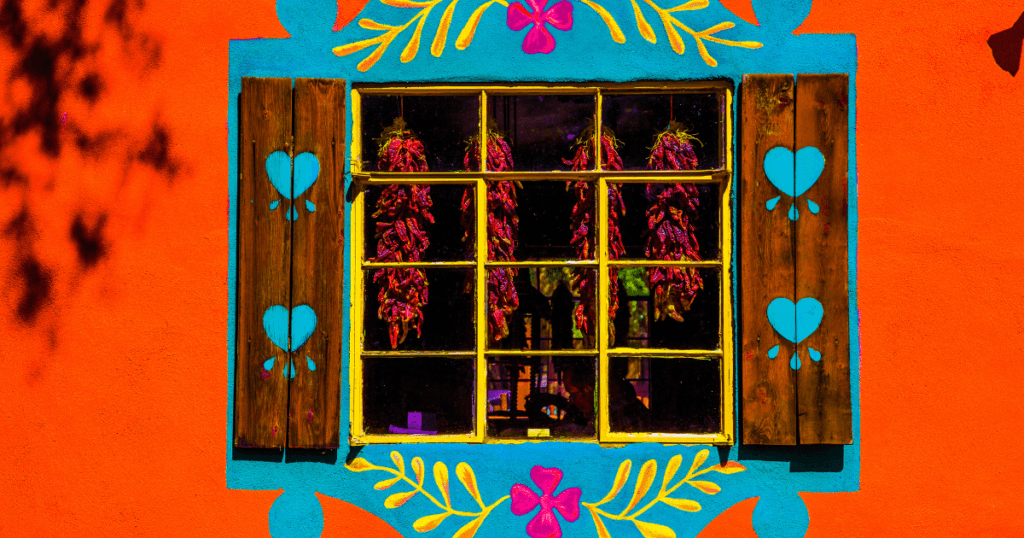 5. Las Vegas, Nevada
Las Vegas, Nevada is one of the Best Places To Live For Arthritis. As a lifelong sufferer of arthritis myself, I can attest to the various benefits this city has to offer for anyone living with the condition. The arid climate helps to prevent flare-ups and the amount of medical centers make finding help a breeze when needed. Additionally, its many recreational activities – including world-class golf courses and art galleries – keep life exciting in spite of any pain or fatigue you might experience. Las Vegas is simply an amazing place to live if you're dealing with arthritis.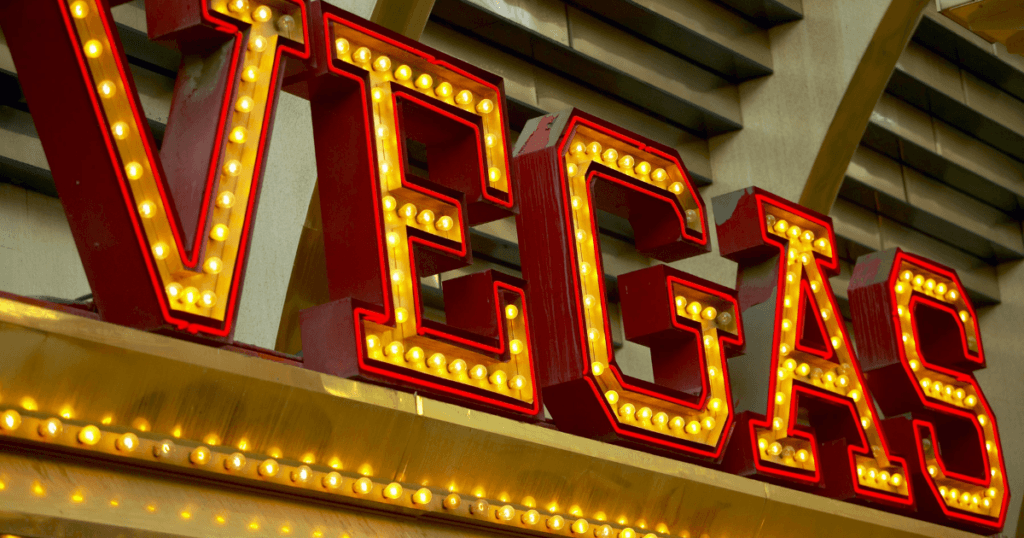 6. Denver, Colorado
Denver, Colorado has become one of the Best Places To Live For Arthritis sufferers! It's no secret that the Mile-High City offers year-round sunshine and temperate weather; both of which can help reduce arthritic pain. With some of the best doctors in the country located right here, individuals with arthritis can find expert treatment throughout the state. Add to that access to a wide range of activities and opportunities for exercise – including biking and hiking trails, yoga classes, golf courses and more – and it's clear why people are choosing Denver as their home for health and happiness.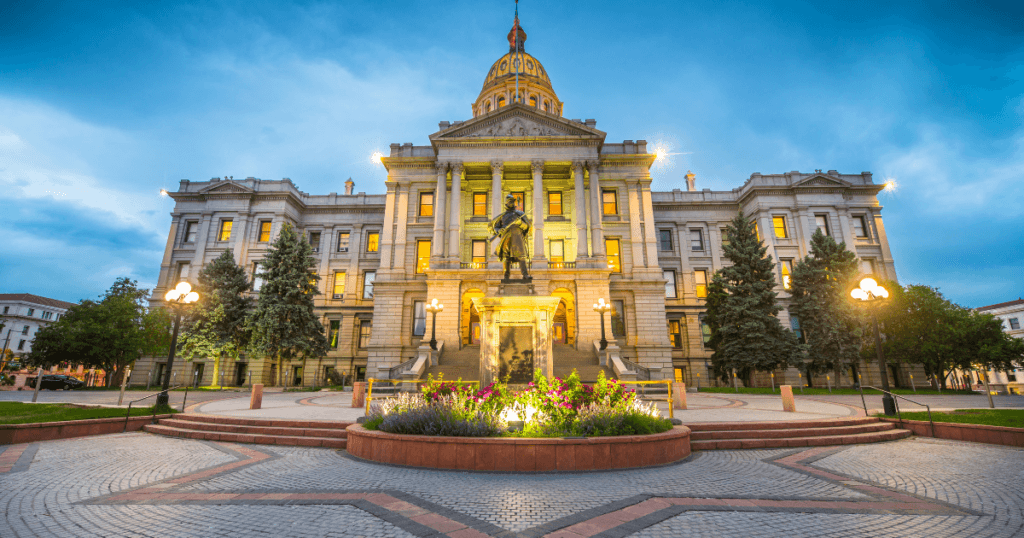 7. Grand Junction, Colorado
Grand Junction, Colorado is one of the Best Places To Live For Arthritis. With a low humidity rate and an average temperature range between 48-82 degrees Fahrenheit, there is minimal weather-related stress on your body. It also offers plenty of outdoor activities to keep you moving without worrying about overdoing it – fishing, hiking, biking or exploring miles of canyons – which helps keep joints lubricated.
You don't have to worry about too much salt in the city's water supply either which could increase pain and inflammation. Best of all, Grand Junction has plenty of medical facilities offering specialized care tailored to those with arthritis so you can stay healthy and active!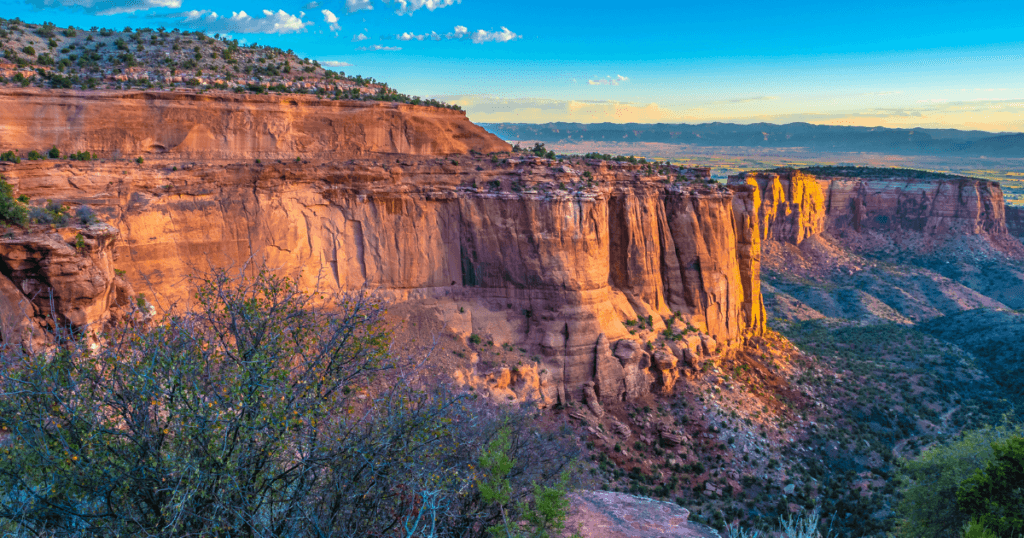 8. Salt Lake City, Utah
Salt Lake City, Utah is one of the Best Places To Live For Arthritis sufferers. With an abundance of natural hot springs in nearby area, it offers plenty of opportunities for individuals who struggle with the physical discomfort of arthritis to relax and find relief.
Best of all, with a wide range of national parks, mountains and trails in easy access, residents can maintain an active lifestyle with plenty of beauty at every turn. Also featuring kid-friendly attractions including the Hogle Zoo and Discovery Gateway Children's Museum as well a thriving arts scene and diverse culinary options, this diverse city is sure to satisfy any taste while offering up some much needed healing.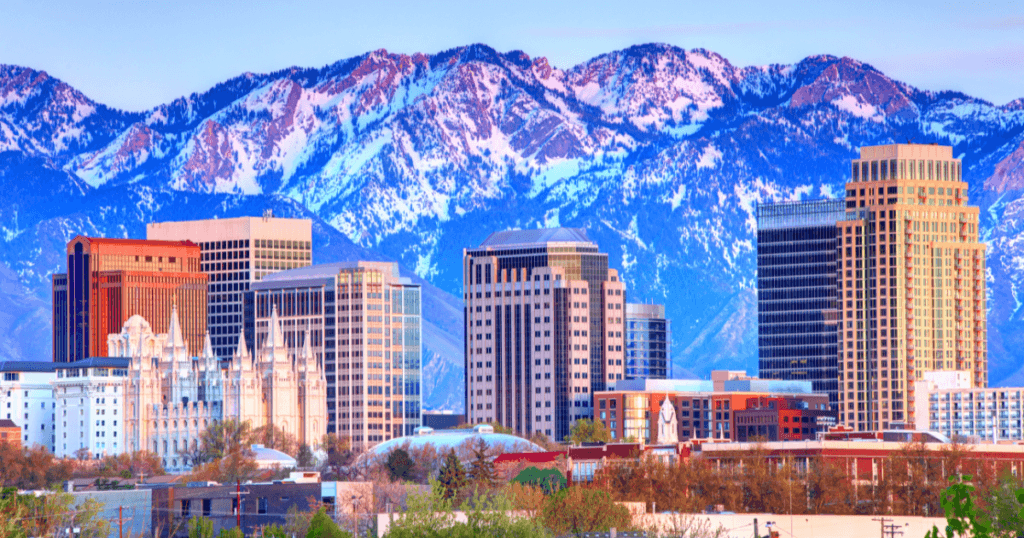 9. El Paso, Texas
If you are looking for the Best Places To Live For Arthritis, El Paso, Texas is where you ought to be. The hot and dry climate of El Paso can help provide relief from the pain and limiting effects of arthritis. The city is known for its low humidity and daily temperature averages year-round.
In addition, you can also find great outlets to keep you active in El Paso while still making sure your joints stay in great care. This may include activities such as outdoor mountain biking trails or swimming laps in a nearby pool. Best of all, the supportive atmosphere of this friendly Texas town will put your mind at ease and make it easier to deal with your arthritis.
10. San Diego, California
There's no place like San Diego! If you live with arthritis and are looking for a good place to call home, this sun-soaked city is definitely worth considering. It enjoys a mild climate year round that remains between 50-77 degrees Fahrenheit and gets about 6 inches of rain annually – perfect conditions for someone who wants to stay comfortable yet have the ability to get outside.
Best Places To Live For Arthritis rankings often list San Diego at the top of their lists, with activities like deep water swimming, yoga and beach volleyball providing ample opportunities to stay active without having to endure too much stress or strain on the joints. So if you're looking for an enjoyable living situation while managing your arthritis, why not consider giving San Diego a try?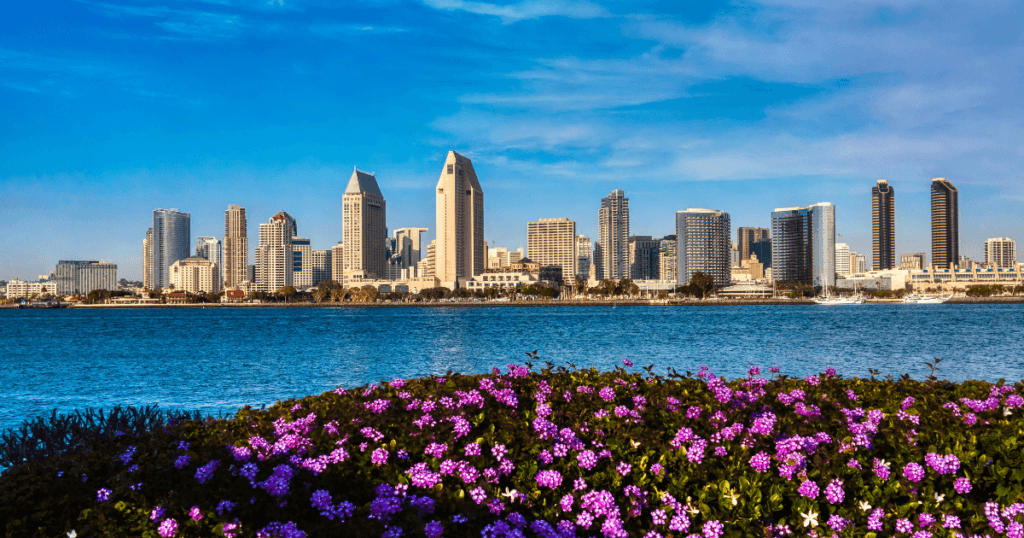 11. Palm Springs, California
Located in Southern California's Coachella Valley, Palm Springs is one of the Best Places To Live For Arthritis. With its desert climate providing hot and dry days throughout most of the year, there is little humidity or precipitation – aiding in decreasing the amount of pain and stiffness caused by arthritic joints.
In addition to its excellent weather conditions, Palm Springs also has a variety of amenities tailor-made for arthritis sufferers such as ample public transportation options, numerous medical facilities, and plenty of accessible outdoor activities like hiking trails with well-maintained pathways that are perfect for getting out into nature while maintaining comfort and reducing pain. Whether looking for respite from arthritic pain or just wanting to experience all that sunny California has to offer, make Palm Springs your next home sweet home!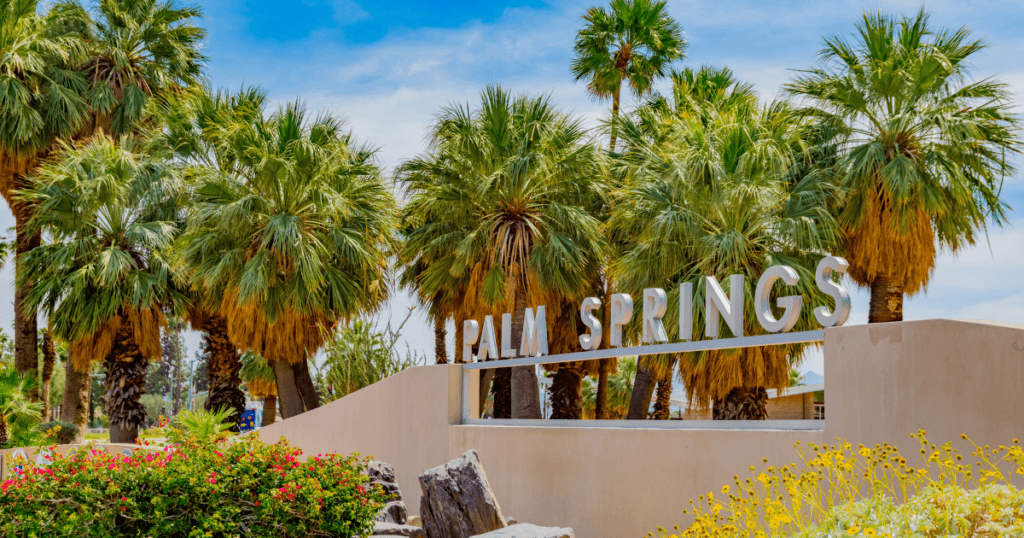 12. Destin, Florida
Destin, Florida is one of the Best Places To Live For Arthritis, as its mild year-round climate and humid air helps relieve sore joints associated with this condition. This sunny holiday destination packs plenty of outdoor activities and natural beauty which make it an ideal spot to forget the discomfort – whether it be strolling along the beaches, walking or biking through Henderson Beach State Park trails or fishing in choppy waters. Best of all, Destin has a wide range of interesting attractions plus shopping and dining choices! Those looking to enjoy life with arthritis will find that Destin is the Best Places To Live For Arthritis!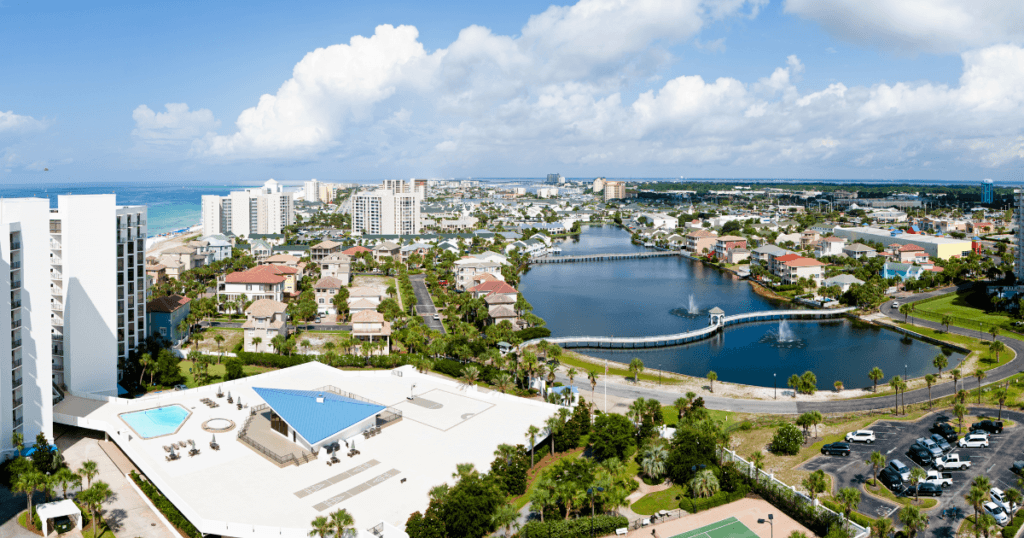 13. Baltimore, Maryland
Baltimore, Maryland is one of the Best Places To Live For Arthritis. Located in the Mid-Atlantic region of the United States, Baltimore offers an array of well-maintained amenities and affordable housing options. From comfortable apartments and condos to detached single family homes, there is something for everyone no matter the budget. In addition, city officials have taken measures to ensure improved access with crosswalks, wider sidewalks, curb ramps, and signals that are easier to hear for those who struggle with limited mobility.
Public events are also very common and welcoming to people of all abilities; they often include wheelchair accessible seating areas as well as other accommodations such as closed captioning or sign language interpreters. Best of all, Maryland's climate can help lessen symptoms by creating a moderate atmosphere year-round; just what someone living with arthritis needs!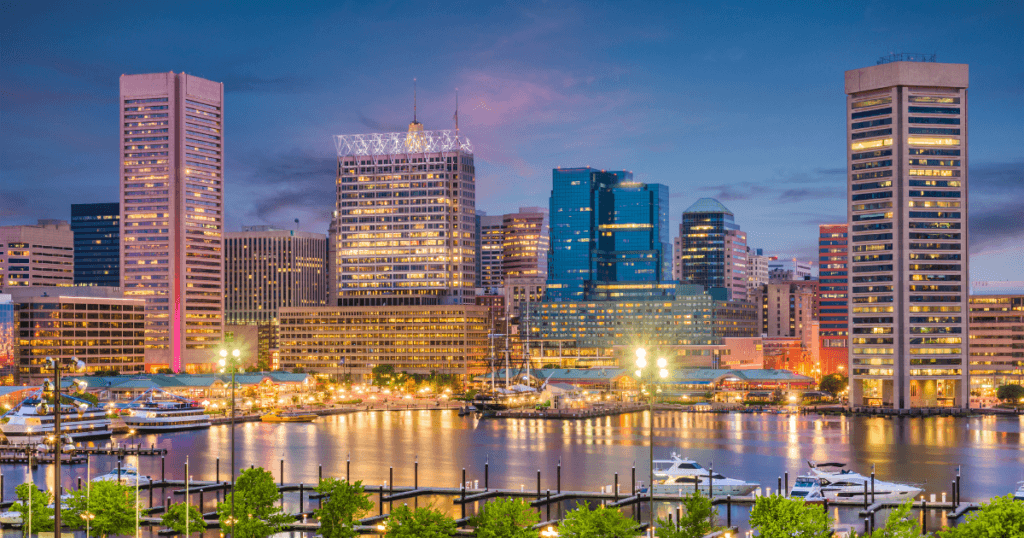 14. Minneapolis, Minnesota
Minneapolis, Minnesota is one of the Best Places To Live For Arthritis. With its world-class medical centers, such as Mayo Clinic, and a bustling cultural scene, Minneapolis offers the perfect balance of caring for your condition and ensuring there's never a dull moment. The city is filled with parks and trails where you can enjoy nature without straining your joints too much.
Additionally, most buildings feature elevators and accessible entrances which takes away much of the stress associated with mobility-limiting conditions. Best of all, you'll find a great variety of affordable housing options available to best suit your comfort needs as well as budgets. So if you're looking for an ideal place to help manage your Arthritis while enjoying life to its fullest, Minneapolis is definitely worth considering!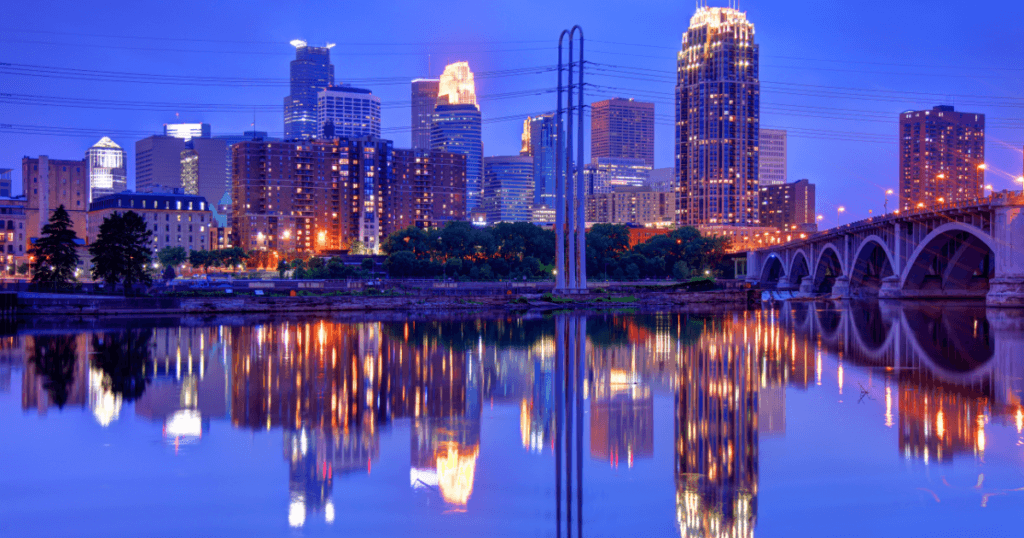 What kind of weather makes arthritis worse?
With winter just around the corner, arthritis sufferers can start bracing for some potentially painful days ahead. Studies suggest that wet and cold weather is particularly tough on those with joint issues – not ideal news during this time of year!
And The best climate for arthritis in USA is?
Living with arthritis can be difficult, but it doesn't mean you have to give up your dream of living in a certain city or state. There are many places that offer plenty of support and resources for those who are living with the condition. In my opinion the best climate would be Phoenix, Arizona for its warm weather and dry climate.
Leave a comment below and let us know what city you live in and if it's a good place for people with arthritis. We would love to hear from you!