Creating a space that welcomes everyone, regardless of their mobility. With approximately 26% of Americans living with a disability, the need for homes that cater to different abilities is on the rise. Whether you're planning to build a new home or remodel your existing one, incorporating ADA compliant design features can make a significant difference. In this article, we'll explore some of the best design tips for an ADA Accessible Home, ensuring that your space is not only compliant with the Americans With Disabilities Act but also comfortable and functional for all
Read On
Approximately 26% of Americans live with a disability, and as the population ages, that number is on the rise. The ADA (Americans With Disabilities Act) attempts to ensure equal access for persons who utilize wheelchairs or other mobility devices in public spaces; however, many private homes lack basic accessibility features, making life difficult when trying to accommodate yourself into surroundings; where you are not non-disabled!
The flexibility of a ADA Compliant Home design features is essential to consider when building or renovating a home. Universal Design can help accommodate those with different levels of mobility by making the space more universal, avoiding any obstacles that would otherwise prevent them from living independently without sacrificing style!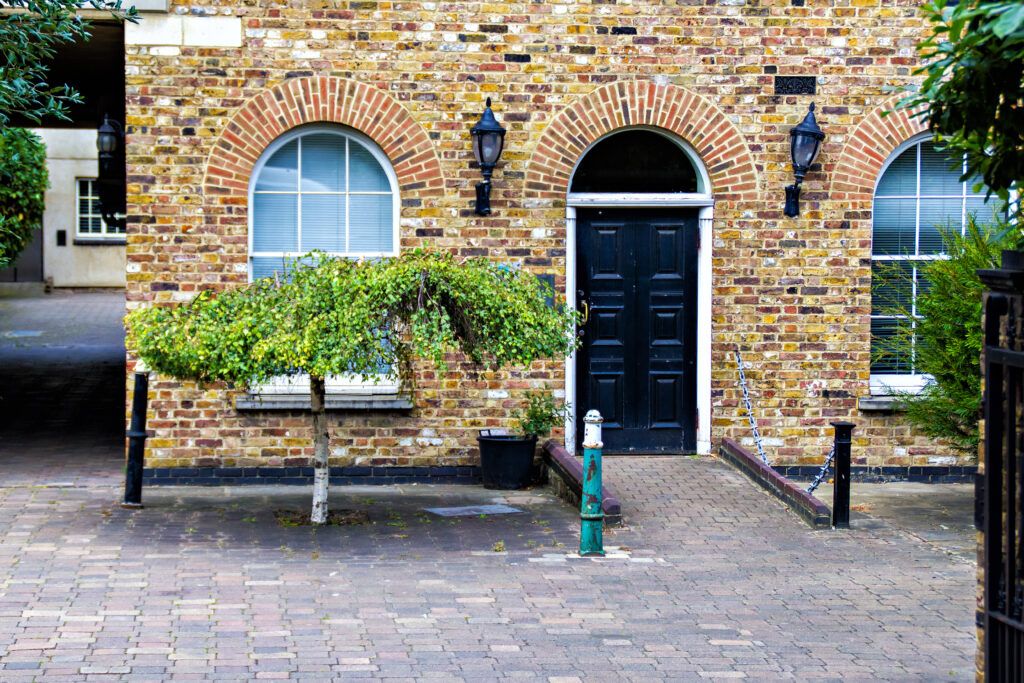 Make A Great Entrance
in a ADA Compliant Home Wheelchair ramps are a great way to make your house more accessible. They allow you easy access in and out, so that not only can people with wheelchairs or other forms of mobility enter easily but also those who need assistance getting around on their own terms as well!
To make coming and going easy, design something safe and an accessible pathway out on wide flat, non-slippery concrete for navigating around quickly without worrying about tripping or getting stuck on obstacles like steps which can be hazardous with wheelchairs. The path leads right up next door, where there's no step so that it won't impede anyone's disability!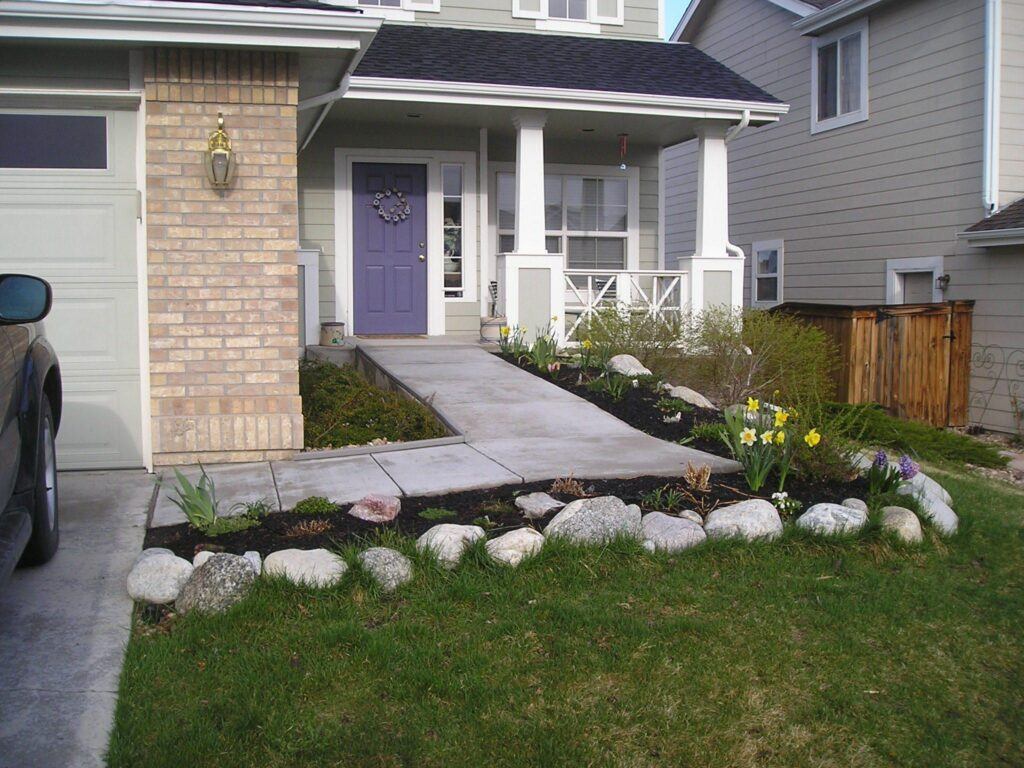 Lever Handles
In a ADA Accessible Home The ADA requires that handles be available to everyone, no matter how they use their hands. This means the handle can come in different shapes and sizes, so it's easy for anyone with a full range of motion or not! Plus, guests who are wheelchair users won't have any trouble using these types either because you don't need extra strength needed from grip enhancement tools like grab bars do when getting up off a seat level surface.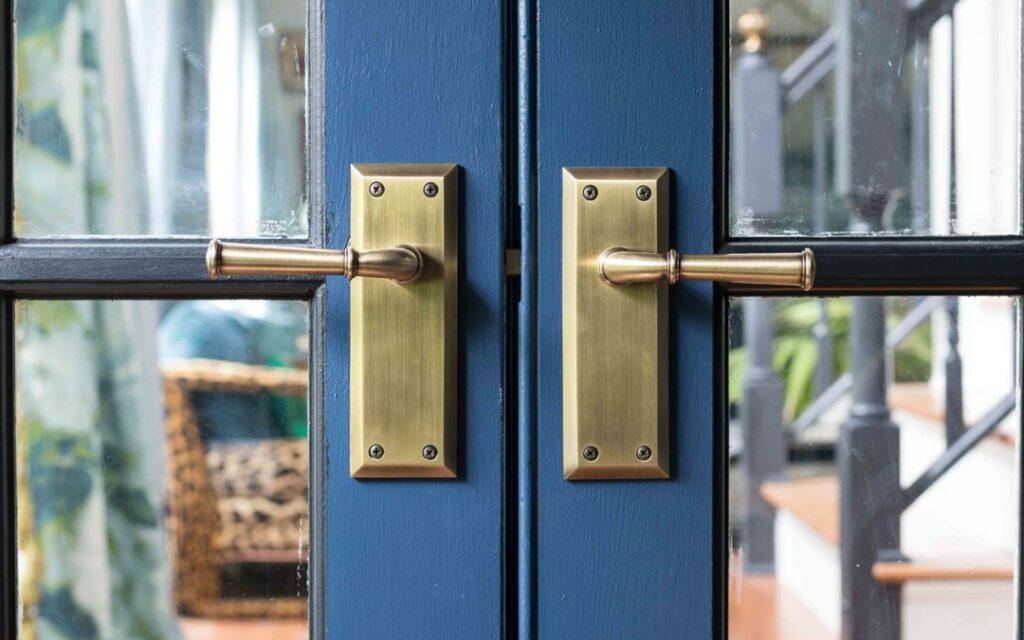 Wide Open Entry
In a ADA Accessible Home the ADA requires that the width of an entry be a minimum of 32 inches when open. But many designers recommend 36-inch to 42-inch openings for those who have piloted their wheelchairs, making bust knuckles no longer necessary! Here's how you can take advantage – with enough space inside your home. Hence, as not hinder mobility and provide easy access onto furniture or other areas within reach by wheelchair users without having any problem navigating through tight squeezes like kitchens where countertops might stop midair Magneto being able to move around easily while cooking.
Knee Space
When designing the kitchen in ADA Accessible Home for people who use wheelchairs, it is essential to ensure that all of your appliances and cabinets can be accessed easily. In this case, you will want both lower cupboards around sinks and pipes running tight against one wall, so they are within reach when sitting in a chair or on slope floors like carpeted stairs (or even just walking). To accommodate those with different abilities, there should also always be 33″ heights instead 44." Keeping these guidelines handy helps out everywhere!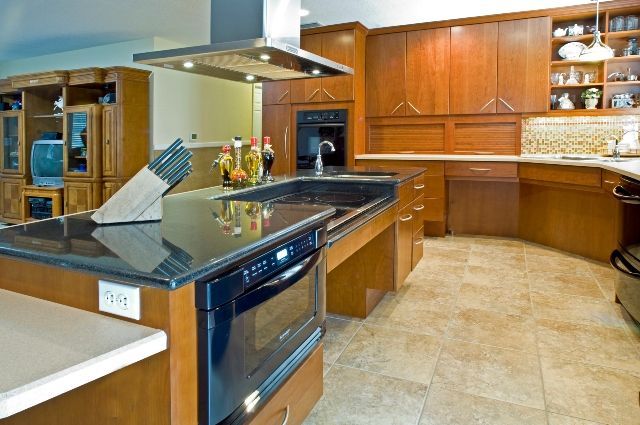 Side-by-Side
The ADA Accessible Home design of the side-by-side unit offers a great deal more flexibility than traditional refrigerators. Wheelchair users can now easily access both fridge and freezer from one location, rather than having to move up or down within their chair just because they need something outta sight!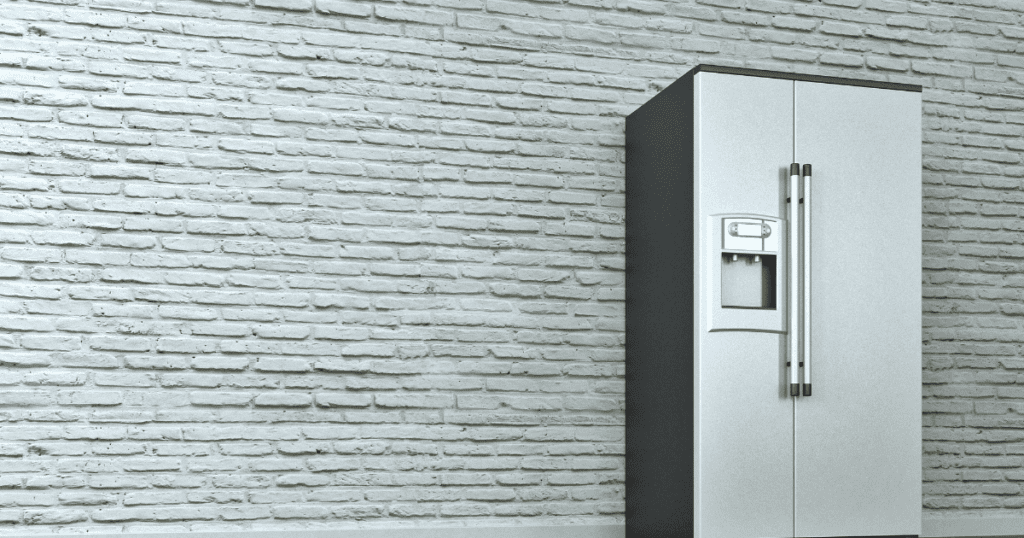 Accessible Microwave
Integrating a touch-control microwave into your lower kitchen cabinets is not only functional, but it frees up counter space for an overall less cluttered look. The bottom of the cut-out should be 15 to 37 inches from the floor to comply with ADA standards and make this accessible device fully!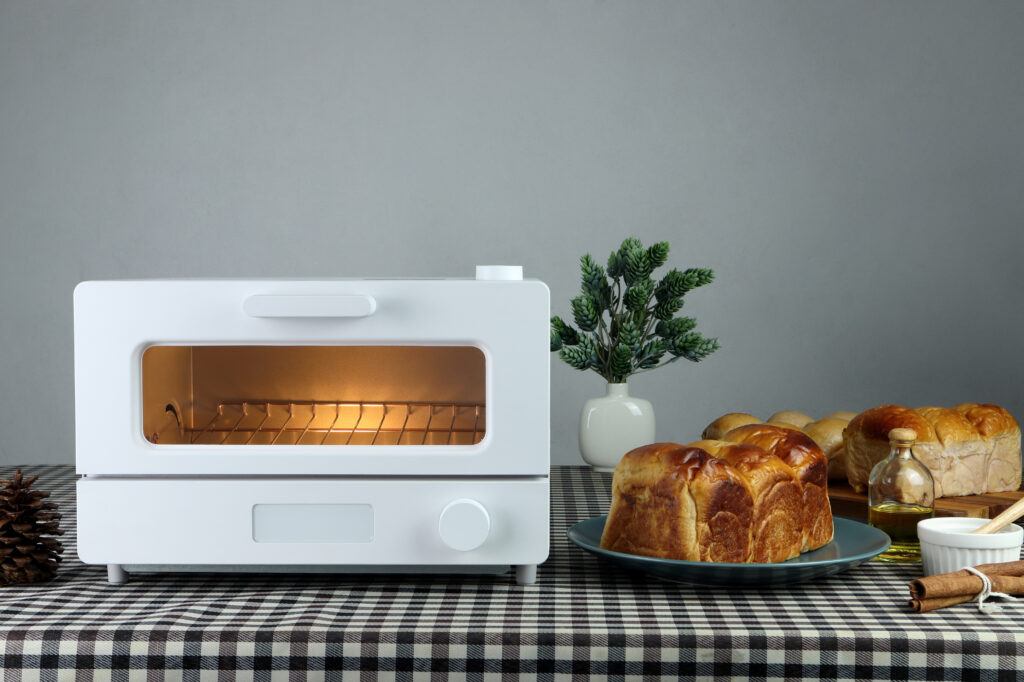 Pull Up a Chair
The dining table is the heart of ADA Accessible Home, providing an opportunity for family and friends to connect. With plenty of room underneath as well as ample space around it, so you can move about freely without worrying about bumping into something or getting trapped in tight spots, this rustic design will make your meals time enjoyable!
Ramps + Rails
The ADA Accessible Home homeowners with disabilities can now enjoy their homes without having to worry about the difficulties associated with proceeding up narrow stairs. With these gorgeous hardwood ramps installed by a team of professionals, you won't have any more worries when going into your bathroom or kitchen at night time!
A great way for everyone's safety is to add beautiful handrails to each step, which also meets code requirements, making this project even better than expected.
Motorized Curtains
The motorized curtain system is designed to be tied into your ADA Accessible Home electronic home management system (EHMS), which will let you know what's going on in every room of your home (via motion sensors, light sensors, door switches, etc.), including if someone is in or out of a room. You can use it with your voice assistant like you see all over the web these days (we use it at least twice daily), and/or you can set up scenarios to happen automatically based on time of day and other conditions.
Room To Roam
Wheelchairs need at least 5 feet of turnaround space, so an open floor plan is vital. This airy living room features wide walkways and empty floor spaces, which improve accessibility for the homeowner, whether walking or using a wheelchair! Light modern furniture accents this area, providing ample seating throughout your house's common areas, allowing everyone to come together as one big family unit while relaxing after work from their busy days ahead.
Seamless Transitions
When building a ADA Accessible Home, it's essential to think about accessibility. If there are no transitions between rooms or threshold-free areas on your floors, then those who have difficulty walking should be able to use this space as much as they would their living room! To help them out with that, we've got ADA compliant strips available at most hardware stores to let people cross from one area of the home smoothly without having trouble stepping down onto more complex surfaces.
A Place to Park
Anyone in a wheelchair will find that the bottomless design of this vanity allows them to move underneath while also providing ample space for themselves quickly. The large mirror is set lower so everyone can see what's going on with their hair or makeup without having any trouble reaching it! There are plenty more features that make this stylish bathroom perfect, too- there are outlets available if you need charging stations and hooks where flowers could go nicely.
Stylish Bathroom
The bathroom is a haven in the ADA Accessible Home, catering to everyone's needs. This open shower has no curb and can be used by those who use walkers or wheelchairs with ease, thanks to its built-in bench AND grab bar! The penny tiles on the floor provide traction, so users don't slip when stepping out of this space that feels like It's been customized just for them – there are plenty of storage options available too, including towel bars all over the place (you'll never run low!) And because it comes equipped with naturally bright light from the large windows, how can not enjoy a beautiful bathroom.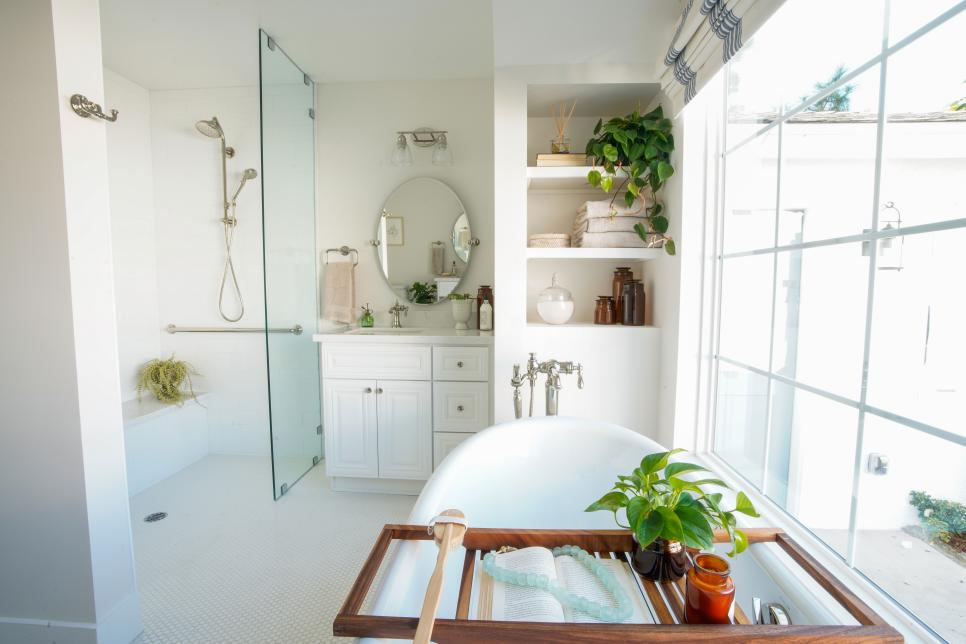 Seating + Storage In The Bedroom
The Bedroom is where the action takes place. A cozy spot to get dressed or relax while your prosthetics go into Storage when they're not being used? Now there's a story we can all relate to! Two side tables act as beautiful decorations for any room needing extra space. Still, they don't forget about their functionality: storing anything from clothing right down through equipment needed by those who have lost an arm or leg due to illness/injury, etc.
Go Door less
With a door-free entryway, this bathroom and master bedroom are more accessible at night. The risk of getting stuck or falling in an area with no barrier like other doors is reduced, making trips much easier for everyone involved!
Easy To Reach
The Americans With Disabilities Act recommends that 50% of your Storage be easily accessible. This means everyday items like clothing, dishes, and office supplies should be stored in lower cabinets or shelves. At the same time, occasional-use furniture such as seasonal decorations can go to harder-to-reach areas for better accessibility. When it comes down to cabinet selection, ensure there is enough space between the kitchen countertop edges so people with disabilities can use them without any problems cooking!
Outdoors For All
Wheelchairs are an invaluable tool for those with disabilities, allowing them freedom and independence. But navigating outdoor areas can be tricky- especially when there's grass or pea gravel on the ground! This gorgeous backyard has raised garden beds that offer level space so everyone in your family–including people who use wheelchairs–will feel welcome to enjoy themselves while gardening together.
What does ADA home mean?
The Americans with Disabilities Act (ADA) covers employment, public services, public accommodations and telecommunications. The Fair Housing Act's accessibility provisions apply to multifamily housing.
More ADA Articles Here
In Conclusion
Creating an ADA Accessible Home is a journey that requires thoughtful planning and a deep understanding of the needs of individuals with different abilities. By incorporating the design tips discussed in this article, you can transform your home into a space that is not only ADA compliant but also warm, welcoming, and inclusive. Remember, an ADA Accessible Home is more than just a set of design features; it's about creating a space where everyone can live comfortably and independently. If you have any other great design tips for an ADA Accessible Home, feel free to share them in the comments section below. Together, we can create homes that truly cater to everyone's needs.